FEA Consultancy
Structural & CFD Analysis, Material Modelling and Methods Development
Let our team of expert consultants solve your r&d challenges for you
Expert Consultants
Our team of highly experienced FEA Consultants are happy to start exploring your challenge.
Joined-up thinking
Shared decisions will be made during the consultancy. Your knowledge about your process is essential.
Clear and open communication
During the project, we make sure the customer understands the Why, How and What behind the solution.
Flexible scale-up of resources
Simuleon's joint venture structure provides the ability for flexible scale-up of resources for the project.
Our FEA Consultancy Services
Multiple FEA Consultancy services to solve your challenges for you
What kind of structural challenge can we simulate for you?
Of course our consultants use the SIMULIA Abaqus technology for our FEA Consultancy Services. We aim on providing Non-Linear analyses and solving complex behaviours like: Composite Failure, Frequencies and Linear Dynamics, Post Buckling, Impact and Crash, Explosion Blast, Fluid Structure Interaction, Soil Structure Interaction, Multiphysics, Coupled Thermal Structural, Fatigue, Hyperelastic & Rubbers, Crack Propagation and many other behaviours.
What kind of Flow, Liquid or Thermal challenge can we simulate for you?
For CFD Analysis, our consultants can help you out with FEA Consultancy Services and use SIMULIA Abaqus technology, SolidWorks Flow Simulation and STAR CCM+ from CD Adapco. With these solutions we can efficiently solve numerous CFD challenges from straight forward to really complex, like: Rotating flows for Turbines and Pumps, Pressure Difference on valves, natural convection in thermal behaviours, etc.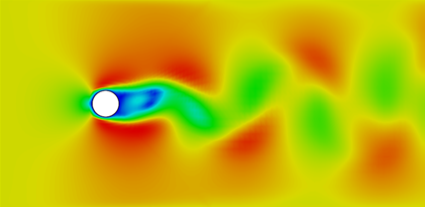 What kind of material behaviour can we model for you?
With the use of User Subroutines, we can program different kind of material behaviour for you which can than be applied by you during your simulations. From human tissue, complex and tailored damage criteria, or other material models which don't exist in your material model library, we can create them for you as part of our FEA Consultancy Services.
What is it?
The process of creating analysis models and processes which make useful predictions of real world performance is known as methods development and part of our FEA Consultancy Services. By carrying out investigations and trial analysis Simuleon can fast-track the model development process to create simulation process templates. These templates then allow Simuleon customers to drive their own design and development process themselves.
Why choose for FEA Consultancy from Simuleon?
Team-up with highly Qualified Simulation Consultants
The Simulation Consultants from Simuleon are able to provide FEA Consultancy Services, in order to get a clear view of your Structural or CFD challenges. We spend quite some time on the feasibility study for the possible project. By doing this, we make sure that also small details are being accounted for. By doing business with us, you make sure that you get access to highly qualified Simulation Consultants, who are very proficient and certified on the complete SIMULIA product portfolio.
Benefit from joined-up thinking
Each simulation project, usually covers many aspects, and joined decisions need to be made during the project. The outcome of a project provides value and benefits in many ways. Only creating a colourful report at the end of the FEA Consultancy project doesn't cover the whole impact we can make. So clear interaction during the project is essential for the best outcome.
Expect clear and open collaboration
We like to work collaboratively, making sure that our customers understand the following:
What did we do?
How did we do it?
Why did we do that?
What do the simulations tell us?
By doing this, our customers gain the maximum ROI from the FEA Consultancy project. If the customer would also be interested in a software investment as the logical next step, the knowledge has already been transferred to the customer. And we can always share the simulation files with you to guide you in your first steps of Non-Linear Analysis with SIMULIA Abaqus.
Can you perform realistic simulations yourself?
Join one of our FREE workshops and discover how easy it is to perform realistic FEA to solve your complex engineering challenges.